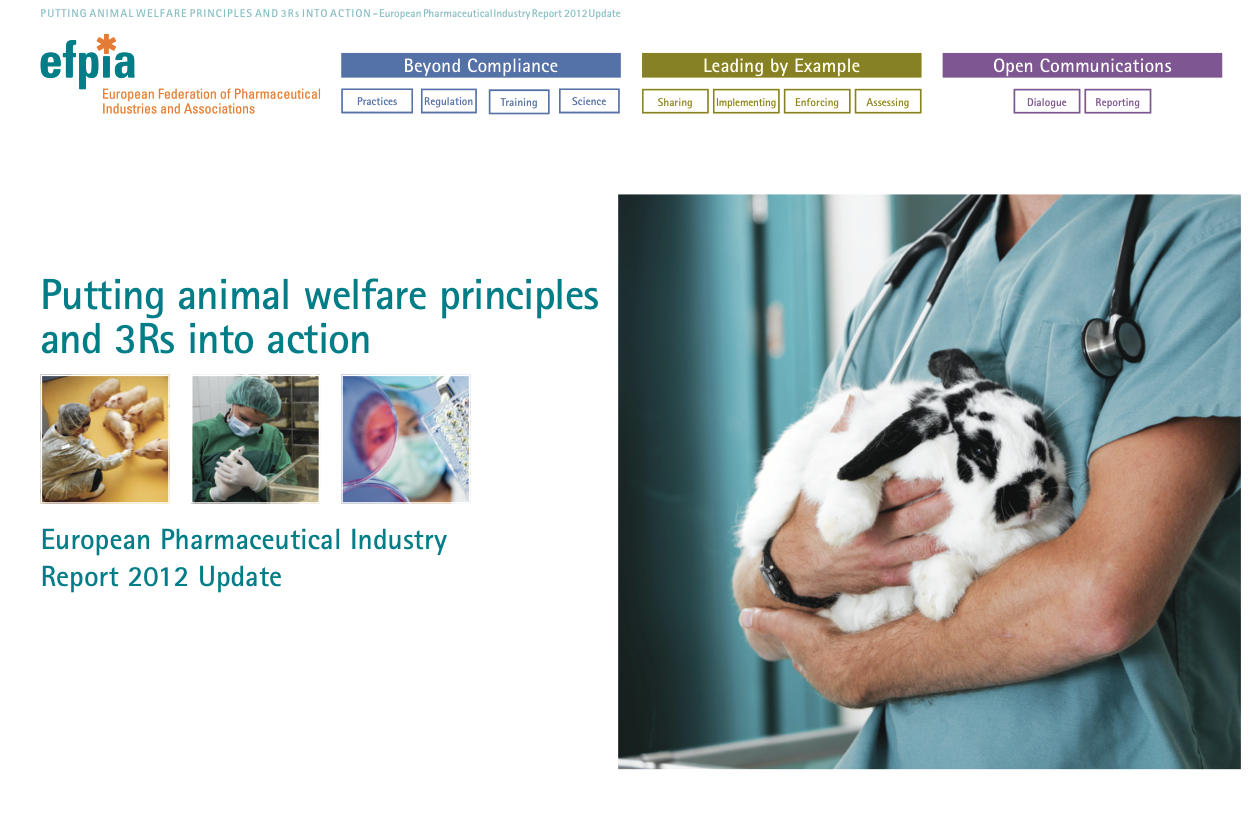 Putting animal welfare principles and 3Rs into action
European Pharmaceutical Industry Report 2012 Update
Beyond Compliance:
How do we ensure that animal welfare standards and practices are put into action throughout the sector both in our industry and among the laboratory and research community more broadly?
How do we make sure that global regulations reflect 3Rs strategies?
What internal and external industry initiatives facilitate the implementation of training programmes on animal welfare and care?
How do scientific advances help progressing 3Rs and Welfare? *New
Leading by Example:
How do we share and encourage good practices based on 3R principles across the pharmaceutical industry?

How do we stimulate putting into practice global animal welfare standards?

What is being done to rapidly implement and enforce across Europe the revised European Directive 2010/63/EU on the protection of animals used for scientific purposes?
Are companies independently assessed on how animal welfare standards are applied?
Committing to Open Communication:
How do we contribute to an open and constructive dialogue on animal welfare?
How is industry communicating the progress made with animal welfare activities, specifically the 3Rs?

​